Standard Shipping FREE
We offer Standard Shipping FREE to the continental US only.

Overweight and/or oversize items that require custom delivery (e.g. lift gate, 2 man delivery) may incur additional shipping costs. Our Adventure Sherpas will work with you to ensure the most cost effective shipping method possible.

Please contact us for expedited shipping, or shipping to Alaska, Hawaii, and Puerto Rico.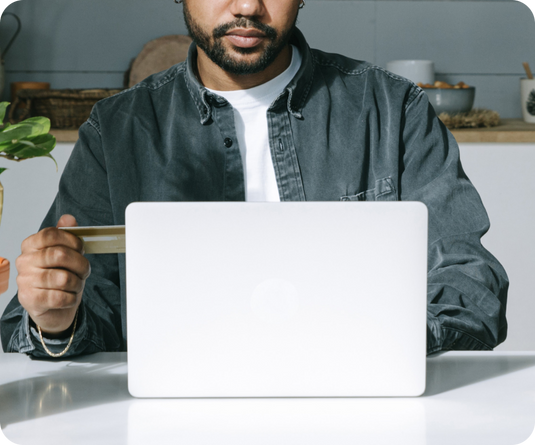 Order Confirmation
Upon placing your order, you will receive an order confirmation e-mail. We will process your order immediately and will reach out to the supplier to confirm that your parts are in stock and available for shipment, as well as determine if any additional shipping charges are required.
If any item is back-ordered or unavailable, we will notify you via e-mail or text and provide the estimated shipping date. We will capture the authorized payment when we place your order with the manufacturer. 
Many of the products that we offer are pre-orders with various lead times or are custom made to the order specifications. As such, we must charge your credit card upfront when the order is placed. 
Order Shipment
Please refer to the Shipping Lead Times section on this page for the current estimated shipping time. We will send you tracking information within 24 hours of your order leaving the warehouse to the e-mail address on file.
ITEMS ARE SHIPPED DIRECTLY FROM THE MANUFACTURER (or nearest distribution center) SO YOU GET YOUR ORDER AS QUICKLY AS POSSIBLE.
Freight Shipments
All oversized items, such as roof top tents, some rock sliders, and bumpers are shipped via a freight carrier. We will send you an email with the tracking number and detailed delivery instructions. The freight company will call you directly to schedule a delivery appointment. You must provide a valid phone number and someone must be present to receive the package (it cannot be left at your doorstep). For residential freight deliveries, the courier will only deliver to the sidewalk if forklift/dock service is not available.
We can also arrange delivery to the nearest freight facility if you are not personally available to receive the delivery. Please do not hesitate to contact us with any shipping questions or issues.  We are here to help!
Shipping Lead Times
Many of the products that we offer are fabricated on-site and have various lead times. Below are the current estimated lead times before shipping.  Please note that these are subject to change and we will communicate any changes or delays. 
BadAss Tents
3-5 Business Days
BAKflip
1-5 Business Days
Baja Designs
1-5 Business Days
BillieBars
1 Week
Cali Raised LED
7-10 Business Days, Sliders & Racks up to 3 weeks
CBI Offroad
Up to 6 weeks for Bed Racks & Sliders. Up to 12 weeks for Bumpers
DECKED
3-7 Business Days
Dometic
1-5 Business Days
Eezi-Awn
3-5 Business Days
Freespirit Recreation
3 Business Days
Front Runner
1-2 Business Days
ICON Vehicly Dynamics
1-5 Business Days
KC HiLites
2 Weeks, Pre-order racks
Leitner Designs
3-5 Business Days, Bed racks 2-4 weeks. Long beds & Pods up to 12 weeks
LFD Off Road
Most items 4-6 Weeks
National Luna
5-10 Business Days
Overland Vehicle Systems
1 Week
Pace Edwards
1-5 Business Days
Prinsu Designs
1-2 Weeks, Many in stock
Putco
1-3 Business Days
RCI Off Road
Most items 0-2 Weeks. Rock sliders & bumpers up to 8 Weeks
Rebelled
3-5 Business Days
Retrax
1-5 Business Days
Rhino Rack
1-2 Weeks
Rigid
1-5 Business Days
Roost USA
7-14 Business Days
Rotopax
1-3 Business Days
Smittybilt
1-5 Business Days
TentBox
5-9 Business Days
Tuff Stuff
5-8 Business Days
Damages or Missing Parts
If the damage is significant and it is obvious that the products inside the package are damaged, DO NOT SIGN for the item and REFUSE THE DELIVERY.  Again, document any damage with photos and contact us immediately at support@rooftopoverland.com or (252) 680-3070 with any shipping issues.
Upon opening, please inspect the packaging of your item(s) and if you notice any damage, please take photos and make note of it with the Carrier when signing for delivery. DO NOT ACCEPT ANY DELIVERY without TAKING PHOTOS and WRITING DOWN THE DETAILS OF THE DAMAGE on the delivery form FIRST with the driver present. Shipping companies will not satisfy an insurance claim without the damage noted by the customer.
Roof Top Overland cannot be held responsible for any product or powder coating damages incurred during transit. We will work with the manufacturer to facilitate a claim, on your behalf, but it is subject to the above annotations being made on the delivery slip and approval by the carrier.
Please contact us if you find that all parts were not included with your order. We will work with the manufacturer to resolve this matter as quickly as possible.