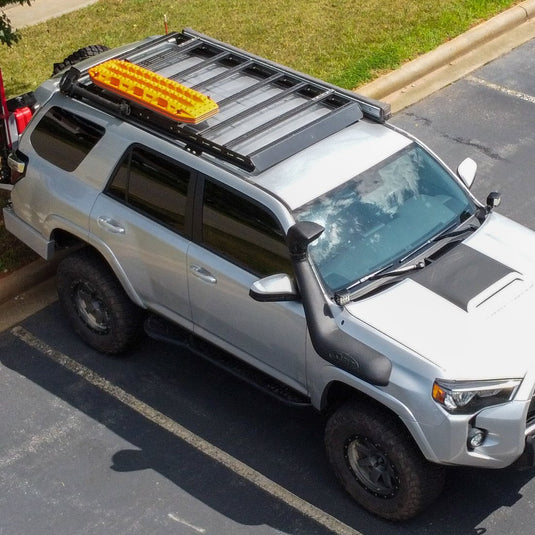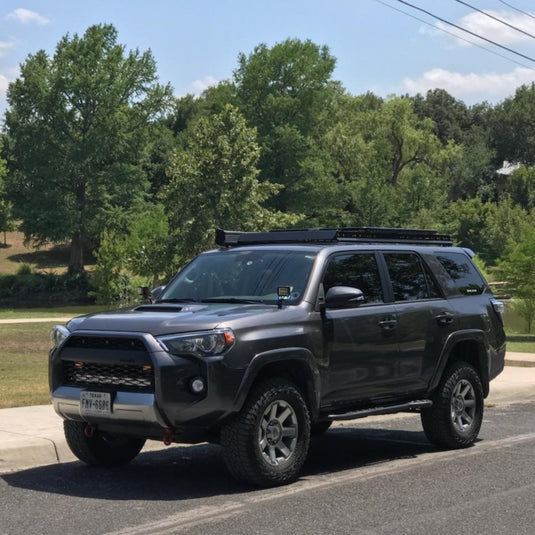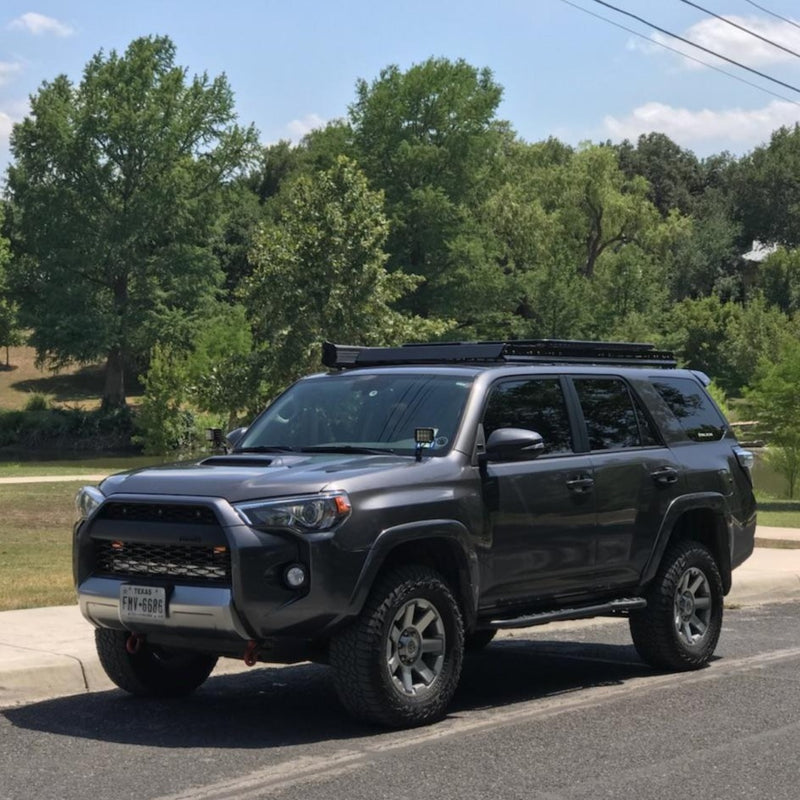 Adventure Sherpa Support
Awesome RackGreat i
This rack looks awesome, low profile sleek look, very easy to install. Contacted RTO for some tracking and got a quick and friendly response.
Cons. Lead time is 4 weeks to ship and from the manufacturer and with the crazy weather in Dallas took almost 6 weeks. Was a little anxious but it made it and the packaging was great no damage at all. The only other con is the hardware comes in a brass color really wish it would come in black but nothing a little paint can't fix. Lastly I did not receive the lock washers with the hardware had to pick some up at the local hardware. Over all looks great wish I could post a picture
Thanks for your patience as this was a crazy winter. Glad to hear you are happy with the finished product! Feel free to send us a pic at support@rooftopoverland.com
Great price for a roof rack!
I have been searching for a rood rack that did not break my bank and here it is. The 7/8s rack does a great job covering a majority of the top of the 4Runner. I like that this LFD rack uses the original mounting holes and I didn't have to create new holes. The only concern I have is that 2/4 mounts do not line up and cover the previous strip 100%. I'm not too worried and I'm sure if I had a concern, Rooftop Overland would help me. Overall, installation was super easy and painless.
What's even better is that RTO actually has better prices than other stores and LFD themselves. RTO staff are also very accommodating and know a lot about what they're selling. If I had questions, I would call or email and would get a response RIGHT AWAY. I never had to wait on them or worry if they were going to ignore my inquiries. I will definitely check out RTO's page before making future purchases to see if they have the item or can beat competitor's prices.
Hi Tesia, Thanks for the feedback on your new LFD Roof Rack. We are happy to hear you are pleased with the product! If we can help you with any other items for your 4Runner, do not hesitate to reach out. Best,